1st World Trade Portal is part of a rapidly growing International B2B Network: TradeHolding.com. Currently with 491 registered members, 59,100+ posted trade leads, 13,100+ products and 178,800+ responses to contact member companies. Our website is full of useful information including: current Trade Leads, Product Catalogs, Company Directory, etc.
---
China Food & Beverage Online,B2B E-commerce business directory for import & export world food products.Services include B2B marketplace, Online Trade Mail, company & product directory, Trade Alert, etc.
---
Allactiontrade.com provides platform for importers, exporters, manufacturers, traders, services providers, distributors, wholesalers, retailers and governmental agencies to find trade opportunities and promote their products and services online.
---
The most complete product directory for volume buyers to find manufacturers, exporters, importers, wholesalers and suppliers. Database contains over 780,000 products on computers, electronics, machinery, gifts, housewares, handtools, motorcycle, chemical, bicycle etc.
---
Anteromas, PT has been focusing its core of business on e-business, e-commerce, e-source and e-trade for mostly in Indonesian origin types of products
---
Aseansources.com is a Global B2B e- Marketplace & Trade Leads for Suppliers, Manufacturers, Exporters & Importers hosted by BG Online Sdn Bhd. A leading e- marketplace business portal that provides an online business exchange aimed at facilitating trade and sourcing trade leads for business opportunities within the Asia region as well worldwide.
---
AsianNet shares Asia with you. AsianNet is the Number One Information Provider of Asia. AsianNet offers the most comprehensive online directory, powerful searchengine, trade bulletins and, affordable and effective advertising service.
---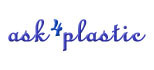 ask4plastic.com is a plastics Business To Business (B2B) online marketplace / bazaar. It provides great BUY, SELL, BIZ offers for plastic industry. ask4plastic.com covers polymers / plastics raw materials, plastics industrial & consumer items, new machinery, packaging products, mould dies, additives fillers, plastic sign printing, recyclable plastic wastes, used machines, testing equipments, quality control instruments.
---

BIZTOPIA has provided the business information ranging from the company's profile, credit report, business information report, financial information and commercial information to market research and consulting with 263 countries and 220 information providers worldwide. This unique resource offers cost-effective and reliable results throughout the world.
---
Blinp.com is a business to business portal, which allow trade leads, messaging system, and many more powerful features that would help your business grow.
---
An online business directory containing comprehensive information on manufacturers and suppliers of products and services, expecially from India
---
B2B forward and reverse auction marketplace for chemical products.
---
ChemNet is committed to provide members with valuable services directly or indirectly through third parties. It is foreseeable that during the trading process the parties may need services in financing, logistic or consultation, just to name a few. ChemNet provides the platform to connect the buyers with the sellers. We welcome service providers of all types to form partnership with us and to provide services to our members.
---
Chinaapparel.net is the Chinese largest apparel business-to-business marketplace for global trade and host to China's leading domestic B2B trade community. Our goal is to become the number one destination for global apparel buyers and sellers to find trade opportunities, promote their businesses and conduct transactions online
---
Leading professional chemical website. Services include B2B Marketplace, Online Trade Promotion and Agency, Investment Service, Distributing Agency Opportunity Service, and total electronic commerce solution, etc.
---
"China Enterprise" drives China's e-commerce by providing technology solutions, applications and services.
---
China Suppliers Directory provides you the best and reliable China & Taiwan Suppliers and Manufacturers and is your best choice for searching Chinese & Taiwanese products Manufacturers, Suppliers, Exporters.
---
No.1 portal site exclusively devoted to textile, apparel and associated products of China. On-line marketplace for the global textile and apparel industry. Business directory of Chinese products and raw materials manufacturers. Searchable database, trading and forum.
---
Sourcing for Apparel,Fashion,Garments,Fabrics, Cloth,Yarn,Bedding and more
---
ChinaYellowPages.org - Most comprehensive Chinese Directory and Chinese Yellow Pages Website catering to all Exporters, Importers, Buyers, Sellers, Traders both worldwide and in China.
---
China-Buy.com is a new portal for businesses wanting to trade with Chinese manufacturers and suppliers. Here, importers, manufacturers and agents will find product sourcing assistance, trade leads, import, export, business opportunities and more. Please visit http://www.china-buy.com
---
We are a B to B trade portal and well known for China Chemical Supply & Demand Database, which is the largest one in China, covering more than 20,000 chemical companies throughout China, 10,000 kinds of chemical products and more than 1,000,000 pieces of information in the database. There are thousands of pieces of transaction information are posted in the database everyday.
---
Chinademands.com has a mission of double purposes: one is to facilitate worldwide manufacturers' sales to China, and the other is to consequently facilitate China's imports from the developed nations, through its information services. Manufacturers and suppliers all over the world will find www.chinademands.com the only best source of most up-to-date information on who in China tries to buy what, when and how.
---
As the earliest and leading professional business information website in Mainland China,Chinapages provides plentiful enterprise and product resources and a free international trade board.
---
Established in 1995, Commerce Online is an international trade information and service center catering to the entire global trade community. Commerce Online, one of the largest e-commerce site in Taiwan is proud of complete coverage in both English and Chinese, aims to create the increased interactions between Taiwan and the global market.
---
DHgate.com is an unrivalled B2B-based comprehensive trade solution provider offering one-stop trade services to international buyers interested in purchasing directly from China. We provide international buyers with an efficient and manageable procurement process, covering every phase of the international supply chain and streamlining trade channels.
---
Prabhakar Djewels Pvt. Ltd. the company who is pioneered in using latest techniques, implementing newer ideas, cost & manpower management was founded in 1985, and started wholesale readymade Jewellery business, under the brand name of Djewels. Having more than 19 year's family experience in Diamonds, Color stones and Gold Jewellery business, the company has set so many new quality standards.
---
E-plactichub-Online Exclusively Plastic Hub/Market Place For Easier And Effective Promotion Of Plastics Products Globally
---
Indian Business Directory of 1,50,000+ Indian suppliers and wholesale Indian products with complete contact information
---
The Ebiznjoy is born by Chungbuk Provincial Government to support the Internet trade for the enterprises and their products in the Chungbuk Province, Republic of Korea. Through the Ebiznjoy with the splitting-edge solutions built-in such as the powerful meta-search engine and others, you can enjoy your Internet trades with powerful performance.
---
Dynamic marketplace for global B2B. EC21 provide free trade bulletin board, free homepage, company directory etc. Experience the power of e-marketplace
---
EC51.com (www.ec51.com) is a leading B2B portal especially designed to assist global buyers and China manufacturers to make contact and conduct international trade. Thousands of China manufacturers, exporters & suppliers have made deal with overseas buyers through ec51.com.
---
Free Business Portal, Online Transaction and Biz Office including BBS, sample room, cross-posting, company and product directory, online exhibits, Global Search, Biz Logbook, Trade leads Weekly Subscription, Online Address Book, Online Bookmarks, China Business News...
---
We are to be the largest on-line meeting place of suppliers and buyers of ASEAN+3 regions and the number one destination for buyers from the rest of the world to purchase products made in Asia.
---
export-japan.com provides comprehensive Japanese business information all searchable in English keywords. You can get the information of trade fairs, market report, purchasing information of Japanese companies and so on.
---
Sell Globally, Source Globally
---
Germes Manufacturer Directory
---
GlobalTextiles is a high-tech enterprise engaging in the digital research and e-commerce on textile industry.
---
www.hardwaretoday.com is a large B2B website introducing and promoting the hardware products. There are kinds of hardware suppliers and buyers in our community. Welcome to post your products,trade leads and companies in www.hardwaretoday.com!
---
Excellent product information and offers of the small and medium size enterprises, which are selected by Seoul Metropolitan Government. Users can view multimedia clip for confirming the capability of actual product as well.
---
Best Information on Iranian Commerce,Trade and Business
---
IndiaApparelFair.com is a comprehensive website on Indias most renowned apparel show - India International Garment Fair, organized by Apparel Export Promotion Council in close collaboration with garmet export bodies in India.
---
The Global Gateway to Indian Marketplace
---
India-Invest is a free business resource featuring the latest business news,events, opportunities and tenders from India as well as the popular fora- 'Synergy', a business to business forum about working together, 'Invest-in-India' mailing list, a meeting ground for Indian and International business people and 'Opportunity Board', a bulletin board to post all your requirements.
---
Search, choose, compare and shop online for your favorite jewelry items, fashion accessories, tattoos & body dots.
---
www.indianexporters.com is designed to support business establishments from India in finding business partners from all over the world. We have over 27000 of manufacturers and exporters listed with us. This database is classified under 990 business headings and sub-headings. We aid international buyers in sourcing products from credible Indian exporters. Thousands of Buyers have posted their requirement on our site.
---
Guide to international business, corporate travel, travel books, travel guides, business schools, cross-cultural communication, and information.
---
Log on to www.ipfdirectory.com to know who sells what, where! The most easiest and fastest route on the Web to search for shops/dealers selling Industrial products from Nails to Cranes...and everything in between.
---
An exclusive Industrial Products portal dedicated to business visitors. It offers information on new Product Profiles, facilitates Trade Enquiries, promotes interaction among the business community and enables transaction in industrial products.
---
Aiming to promote business between Iran and the countries of the world, ATC, with the cooperation of "Iran Yellow Pages", has launched an e-commerce website on the Internet www.iranecommerce.net, thereby providing an opportunity for businesses to buy and sell their products and services by conveniently identifying the consumers and suppliers.
---
.T.C (Iran Tender Company) has been setup in order to inform National and international organization about the current Tenders under offer in Iran. The current situation is that all tenders which come out are offered in various news papers locally and we saw the need to bring all these under one roof, to allow foreign companies from various sectors of industry to consider and participate in these tenders. There are also numerous information on governmental and private organizations and their services in Iran.
---
Leading Import Export portal Site. Services include B2B marketplace, Online Trade Mail, company & product directory, Trade Alert, total electronic commerce solution, mobile solution, etc.
---
Korean Marketplace is the world's leading B2B Marketplace to facilitate online trade between KOREAN Suppliers and Global Buyers. Our e-Marketplace is created and being operated by two Korean Government Agencies, Small & Medium Business Administration (SMBA) and Small Business Corporation (SBC). You can find trustworthy Korean Suppliers as well as their high-quality products here.
---
MainOne.com is the business portal in China. It is the first comprehensive platform providing both the online application and professional product-searching for enterprises and businesspeople. With 5,000,000 product information categorized in 17,000 industries, MainOne.com possesses the most scientific and authoritative database of products and enterprises in China. Based on our unique services, MainOne.com is the best platform for companies to explore their business, seek opportunities and find business partners.
---
Global trade portal providing both buyers and suppliers with best opportunities of international trading.
---
Pak impex is a free B2B site portal and business directory of Pakistan. Register your company for free, post offer to buy, post offer to sell, post trade leads, see importers and exporters of Pakistan and all over the world
---
We Manufacturer and Exporter of Textile Machinery Spares like Pneumatic Spares, Electrical and Electronic Spares, Textile Spares, Autoconer Spares, Schlafhorst Autoconer Spares and Trumac Blow Room Machinery Spares.
---
QualityWorks delivers all Information, News and Services around Quality, Testing and Product Safety through one portal. It enables buyers or manfucturers to look for suitable certification or inspection bodies. It is a place to discuss all topics related to Quality, Product Safety and Testing. Get the latest international news, requirements about Quality and Product Safety.
---
Sulekhab2b is an Indian B2B market place catering to the entire global trade community. Register free with www.sulekhab2b.com and access more than 1,00,000 Indian Manufacturers, Importers & Exporters.
---
A large-sized professional business website for global industries and enterprises. It provides users a cross-region and cross-country e-marketplace of a great many industries and products, buyers and sellers.
---
Taiwan Online- a professional trade portal based on Taiwan Yellow Pages database that contains more than 300 thousand Taiwanese company detailed listings. We also offer trade opportunities, in a direct access, and Showrooms with vivid graphs for global B2B visitors to have a quick browse.
---
Taiwantrade is a global e-Trading hub designed to help buyers around the world and Taiwan suppliers easily conduct business online. We enable global buyers to efficiently tap into all kinds of Taiwan product and trade information.
---
www.InstOnline.com is a comparatively early online test meter transaction platform in China with Members of more than 1,000. InstOnline.com is engaged in service for enterprises in the field of test production, application and sale. We offer the fast, efficient and stable e-commerce platform for the dealers, manufactories and company group in this field. InstOnline.com draws for the Member enterprises the proper and practical e-commerce project. We set our foot in the field of test and meter industry, taking our advantages in test and meter industry to offer you a complete systematic service and bring more safe e-commerce opportunities for our Members.
---
Thaitradefair.com is an exhaustive list of the most important trade shows in Thailand with an extensive trade show calendar, detailed event descriptions, exhibitor information. Our trade shows and trade fairs are organized to promote Thai goods and services and expand the market internationally. Come and explore our trade shows calendar and trade event calendar throughout the year.
---
Your best companion for SOURCING, SALES and BUSINESS OPPORTUNITIES
---
B2B International Marketplace providing the most powerful company directory and trade leads search engine in the industry. Tpage is the single most comprehensive source to post and browse trade leads, research companies, markets and competition. Tpage offers features that help increase company exposure and visibility in the international trade arena
---
India?s premier business portal trade-india.com. The site is bursting from the seams with authentic & comprehensive information on Indian industry & trade, which has been segregated, into various sections.
---
TradeGet is an extensive database of credible manufacturers, suppliers and exporters from all across Asia-major countries being India, Indonesia, Macau, Hong Kong, Singapore, Thailand, Sri Lanka and China.
---
TTnet owns the most comprehensive suppliers and products source bank in Taiwan. latest business opportunities and powerful search gadgets make it the best online trade companion. Free membership for worldwide traders.
---
Turkish Importers & Exporters to help companies find business partners from all over the world. Search among trade leads, post your trade offers and send targeted trade leads.
---
The Best Solution to Expand your Business.
---
Vietnam Trade B2B offers, import, export, trade, business news in Vietnam.
---
Vietnam Trade Fair is the marketplace of export and import, offers company directory, catalog and trade leads, Vietnam business information, news, market research, and updates on economic trends and doing business in Vietnam and ASEAN, Handicraft, ceramics, trade fair, international trade fairs and exhibitions. Vietnam trade promotion agency
---
A Vietnam trade-related information, trade support services, trade promotion providing center
---
World Hardwares Website Inc is one the leading service agents of hardware international trade and industry informationization in domestic.
---
WorldtradeAA.com is a global B2B e-marketplace, enabling sellers and buyers around the world to meet, negotiate, and make favorable business deals.
---
A global B2B marketplace ? is the best choice for all traders : Daily updated tradeleads, available in 2 languages, about 1400 categories, trade fair agenda.
---